1. We do the work
You've been given the honour of organising a team building event for your colleagues. Great! However, chances are you don't do it every day.
Well, Moodmaker does. Team building is our craft, our passion. We'll help you through the entire process and ensure that you too can enjoy a relaxed team building activity. And you know what? Nobody ever got fired for choosing Moodmaker!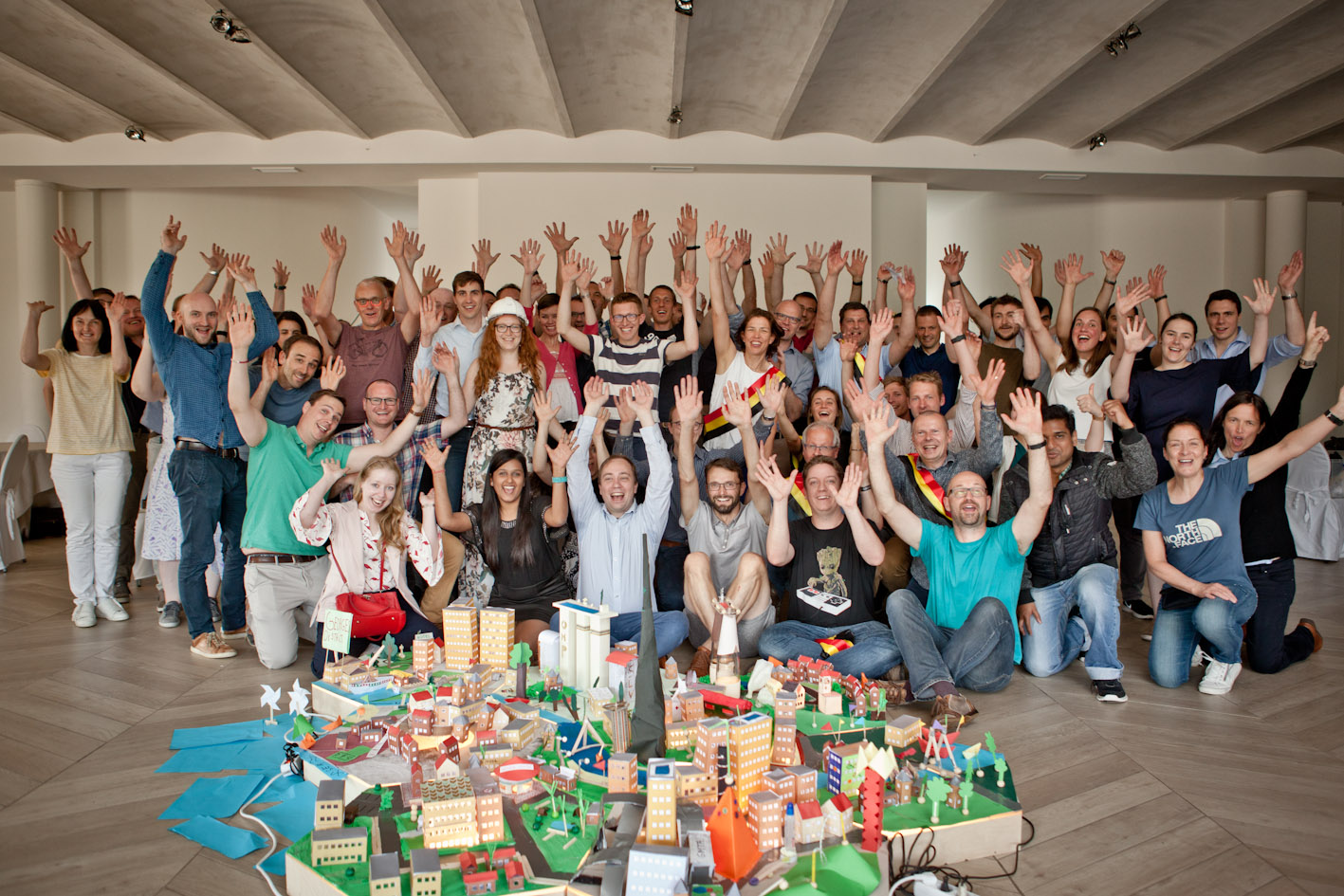 2. Premium Event Quality
Moodmaker offers premium team building events. We draw attention because of our high quality and our new team building ideas.
For us, quality means that we meet and even exceed all the client's requirements and expectations!
In doing so, we always act in the interests of our clients, employees and suppliers and feel connected as one big family.
3. An experienced team building organiser
Moodmaker started in 2005. Time flies when you're having fun.
Every year, Moodmaker organises around 270 team building events and every time the Moodmakers give it their all. Every time, we live up to our name "Moodmaker".
We work for SMEs and multinationals and are convinced that we can put a smile on your colleagues' faces too.
Want to know how we can take your team to the next level?
4. We speak your language
Our team building events are in Dutch, French or English. Or a combination of those languages! That way, everyone feels involved. We're based in Belgium but regularly travel to France, Luxembourg and the Netherlands for our team building events.
"We speak your language" means clear, honest and open communication. No blah blah blah, no buzzwords. But transparency and effectiveness.
5. Stamina
Our tried and tested methodology enables us to complete large projects down to the last detail. You remain in control at all times and have the necessary feedback opportunities.
From the planning and execution to the debrief. We're there to the very end. We know the road and we travel it with you.
6. 100% references
All our clients are references. And we're proud of this. Feel free to contact the companies in our portfolio and ask them about our collaboration.
7. Business people
We're business people ourselves. And therefore know what budget and time constraints play in a company.
Together we examine what can be useful for your team building event and what is an unnecessary luxury.
We'll provide a realistic and concrete proposal that meets your objectives.
8. Green greener greenest
We've scrutinised all our team building events and drastically reduced the use of consumables.
That's why Moodmaker's team building activities involve virtually no waste – and what remains is recycled as much as possible.
9. Team building always and everywhere
Almost all our team building concepts can be organised all year round. You booked an outdoor event and you're worried about the weather? If possible, we'll offer an alternative indoor programme!
And, our team building activities are of course 100% mobile. We can organise them anywhere in Belgium, France, the Netherlands and Luxembourg. Moodmaker is also a founding partner of a European network of team building specialists.
You don't have to take our word for it! You see, our cases speak for themselves